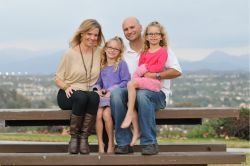 I am a happily married mom of 2 residing in Southern California.   Starting out as a teenage volunteer at the hospital where my dad worked, to eventually becoming a critical care registered nurse, I've always loved helping others.  It's always been a part of my fiber.  I became a stay at home mom when we moved to California, and while being at home with my babies was a dream come true, I always wondered "what's next for me?"  I did not want to go back to 13 hour shifts knowing that on those days I wouldn't get to see my children.  Deep down, I kind of felt like there was something else that I was meant to do, but I just didn't know what!
After the birth of my second daughter, the 'baby weight' took longer to come off.   I had tried every DVD (and VHS!) out there but would just flit from one to another.  I got bored easily and wanted to see real results.  I heard about a workout called Turbo Jam and decided to try that one too.  From that moment on, my life changed!  I fell head over heels with exercise.  Previously, I did it because I knew it was good for me.  Turbo Jam, and eventually Turbo Fire, made me actually look forward to working out every day!  Something about Chalene Johnson just resonated with me more so than any other fitness trainer.   From there, I bought ChaLEAN Extreme,  which is another Chalene Johnson program, but this one focused on strength training.  I liked seeing muscle and wanted more of it!   But I noticed that I was really fatigued every afternoon about 3pm.  I would plop my kids in front of the TV while I napped for 30-45 minutes.  Or, I'd hit Starbucks.  Neither one was very cool, and could have landed me with crayon-colored walls!   With all of the working out that I was doing, lifting heavy weights with CLX, Turbo-ing on my non-weight days, I was clearly not getting enough nutrients and protein.  I've never been a big fan of veggies and I had a bad sweet tooth.   Bad combination!!  A friend of mine recommended Shakeology to me and thought that it might help with my nutrition.  Just because I was in shape physically, didn't mean that I was 'healthy.'  Well, 2 weeks in and I felt like a different person.  It's been several years now and I haven't missed more than a day or two.  It gives me so much natural energy, made my digestion better and serves as the perfect lunch for my super busy days!  I give small amounts to my girls as well, and I love knowing that my picky eaters are getting whole food nutrition, vitamins, superfoods, and protein.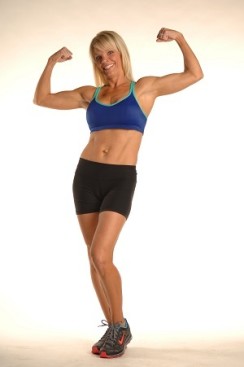 After a few weeks on Shakeology, I signed up to be a Team Beachbody Coach (truthfully…..I wanted the discount.)  But I was truly a walking/talking advertisement for Beachbody though!  I had a few people ask what I was drinking every day at lunchtime.  I actually had a stranger come up to me at our neighborhood park and ask me what kind of workouts I did to 'get my shoulders to look like that.'  Me?!?  It was then that the whole coaching thing basically clicked.  I started following other successful coaches and thought, why NOT me?!  I was simply assisting others find a fitness program that they loved as much as I loved Turbo, and then supporting them along on their journey.  As soon as I saw the impact I had as a coach, it really became my passion!  "Friends don't let friends let their fitness programs collect dust!"  As a coach, I help my clients follow through with their programs.  I support them every step of the way!   I hold virtual challenge groups so small groups of people from all over the country and from all walks of life connect via a private Faecbook group and we all support and inspire each other on our journeys.  I love seeing my friends and family make healthy changes in their lives!  Honestly, it is the most fulfilling job I've even had, beside being a mom!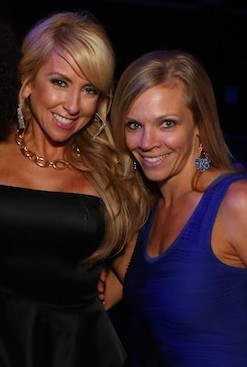 On another note unrelated to fitness, something that many of my friends don't know about me was that I was very shy as a child.  I came out of my shell as I got older, but I still struggled with insecurities and a lack of confidence.  I had been taking Chalene's live Turbo Kick and Hip Hop Hustle classes for a while, got certified to teach but was afraid to actually start teaching!  I was about to attend Camp Do More for the first time (a local 4 day event that her company used to hold for us Turbo-lovers).  And then…..I was asked by Chalene herself to perform in the Hustle Medley onstage at camp, in front of 1000 people.  *gulp*  It was probably the most scared and excited I have ever been in my whole life!  It was exhilarating!  When I heard people say that doing things outside of one's comfort zone gets addicted, I started to see why.  From there, I finally starting teaching live Turbo Kick, Insanity and PiYo Strength classes, I performed again the following year in not only the Hustle Medley but the Camp Opening routine, AND the latest crazy-cool thing that I experienced was filming a workout DVD with Chalene Johnson herself! (It's called PiYo and it set to release June 2014)  Talk about an absolute honor and dream come true to be IN a video with a woman who has impacted my life so greatly.  I started truly working on bettering myself through much of her personal development and the impact on my life has been astounding.  One of the other amazing things that came from going to her classes was that I made some of the best friends that I've ever had.   We all need to surround ourselves with people who support us and lift us higher, and that's what these ladies have done for me.  They support me and push me to do more each and every day.
So, instead of going back to work as a nurse now that my kids are in school, I am living my purpose.  I teach group exercise classes, I help my clients reach their health and fitness goals, and I mentor other coaches on my Critical Fitness team and help them build their own business.  I love what I do!  Getting huge sweaty hugs from my participants after my classes, to getting a tearful message from a client who lost 30 pounds,to getting a message from one of my coaches telling me that she was able to buy her family Christmas gifts using the money that SHE earned as a coach……well, it's the best feeling in the world.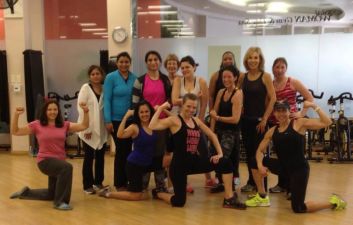 Thank you for reading, and please do not hesitate to message me if you have any questions!
xo, Holly